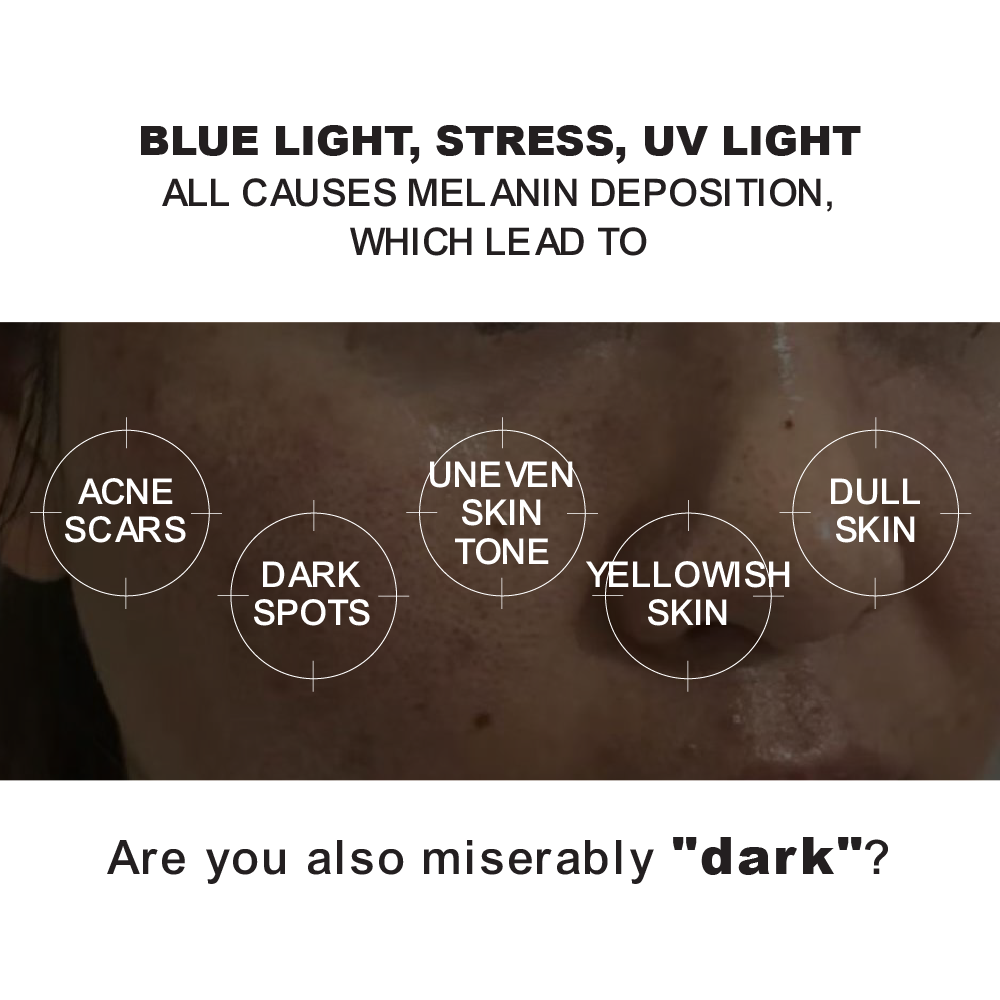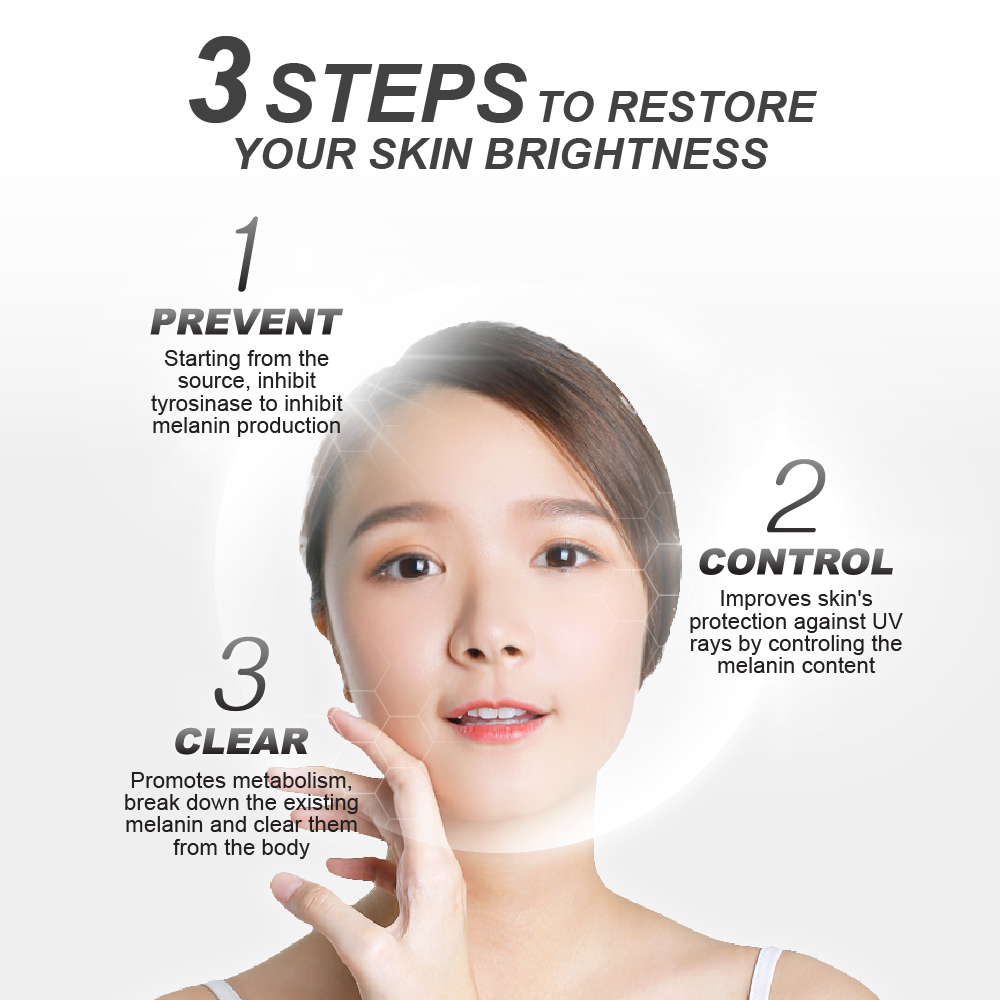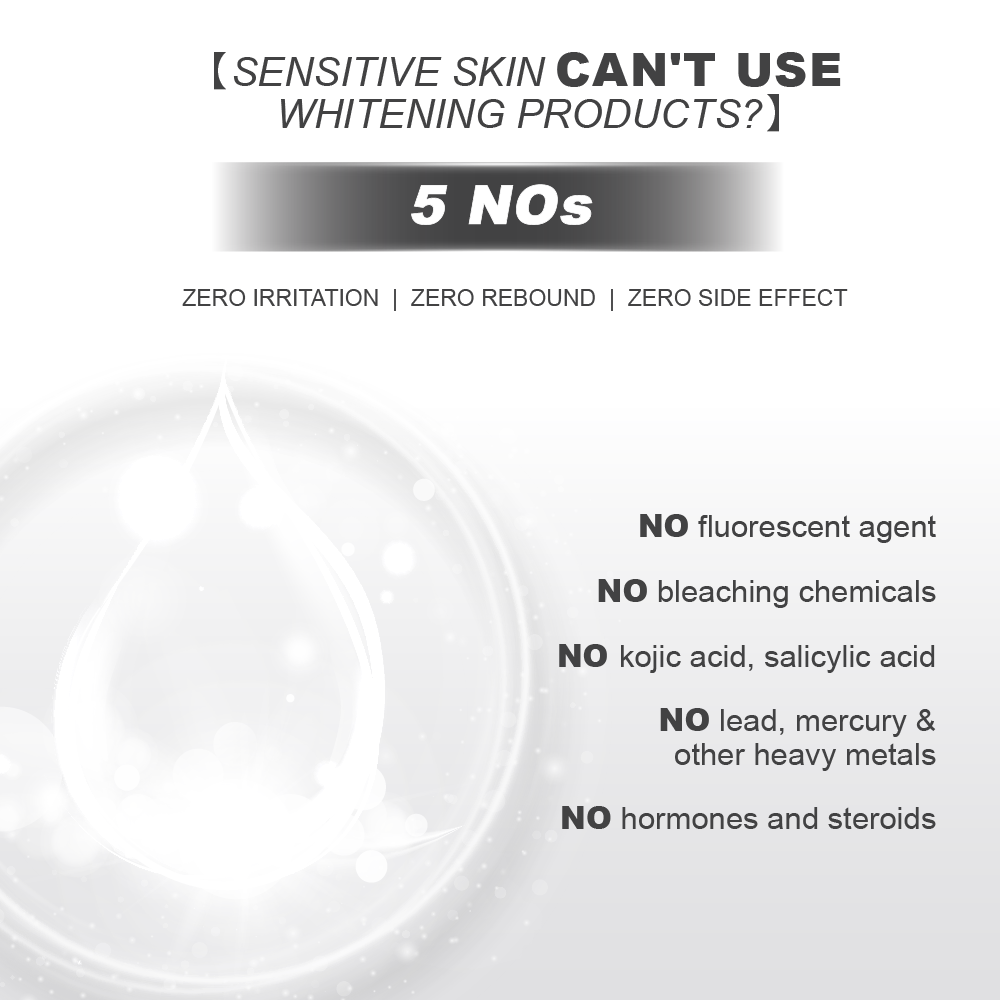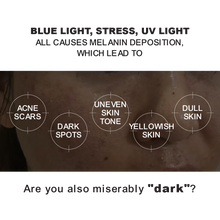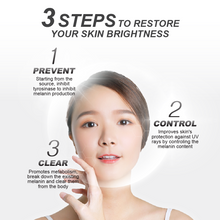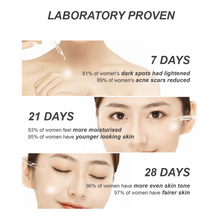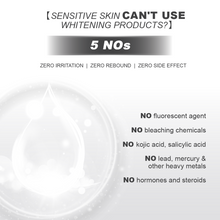 Halo and You
Hydra+ Brightening Serum
Brightening products specially developed for sensitive skin
【Only 3-5 drops a day, 3 steps to reduce dark spots and brighter complexion without rebounding】

1. Block the transmission of melanin, and prevent the skin from producing excess melanin
2. Accelerate the skin metabolism to break down the existing melanin and clear them away
3. While removing dark spots, it can simultaneously repair the damaged skin, enhance the skin's natural barrier, lock in the moisture and make your skin feel firm and supple.
⧕ Vitamin B3 - Blocks Melanin
⧕ Tranexamic Acid - Lightens dark spots
⧕ Hyaluronic acid- Deep moisturizing
⧕ White pearl extract- Removes yellow pigment and brightens the skin
⧕ AHA – Conditions keratin
⧕ Cucumber extract- Balances pH value
⧕ Chromocare - Increases collagen
⧕ Thyme extract – Long-lasting whitening effect
⧕ Epidermal sublimation factor – Promotes cell regeneration
⧕ β-white – Reduces pigmentation
1 bottle per box x 30ml
customer reviews

most asked questions
In order for the facial mask to work effectively, do not take off the mask until it turns completely transparent and dry on the skin. The drier the mask is, the more obvious the "white spots" will be. Soak the facial mask in water for 30 seconds to 1 minute. If the two actions above have been taken but still the dirt and oil are not showing on the mask, that means the user's skin is fairly clean, and user can apply the mask less frequently than originally recommended.
The mask itself is very hydrating for the skin. The hyposensitive organic fiber of the mask holds all the essence for your skin to draw out and absorb. During the process, the mask gets drier but the skin will become more plump and supple, as a result of increased hydration.
The mask uses hyposensitive ingredients, and has to pass strict testing and inspection before leaving the factory. However, we cannot rule out the possibility of individual discomfort due to different skin types. If there is a concern, skin sensitivities testing behind the ear lobe is suggested before use.